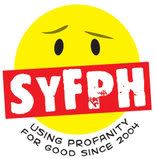 This is going to be short and sweet. Everyone in this community who's flailing around like this the end of Obama's campaign needs to get a fucking grip.
There have already been several excellent diaries detailing exactly why we shouldn't panic, but it seems that some people around here are insisting that Rev. Wright is purposefully and maliciously hogging the spotlight and destroying Obama's chances to end this primary. That's bullshit.
(note: with apologies to Jeff Lieber for stealing his graphic)
Everyone take a deep breath and realise this: for over a year, the media, the Clinton campaign (and the other campaigns that have fallen by the wayside), the GOP, and FAUX "news" have been desperately searching for a way to stop Obama.
They think they've found it in Rev. Wright. And judging by the overreactions of some in this community, it seems that the forces behind the stop Obama movement may have finally found what they're looking for: a wedge to drive apart Obama's coalition. That is, after all, what they have been so desperately searching for.
Clinton's coalition consists largely of white women +50 and undereducated working class whites. Obama's coalition is diverse in age, income, education, and color. The two coalitions are already wedged apart, thanks largely to the racist tactics and entitled attitude displayed by Team Clinton thus far.
So what's left? How can they win? Well, they do what they've always done: they play on our worst fears with the intent of destroying our coalition.
Think about it. What better way to drive a wedge right into the heart of Obama's coalition than to push the idea that Rev. Wright - who brought Obama to faith and God - is a "whackadoodle" black separatist who resents white people and hates America and Jews? What better way to wedge us apart than to play on our ignorance (that is, ignorance of what goes on in many churches across the country)? And what's pathetic about this is that many of you are falling for it! You are letting them get the best of us.
Are you really going to allow the asshole stenographers at FAUX news, MSNBC (yes, they are on my shit list now), the Clintons, John McSame, or anyone else to drive a wedge right down our collective middle? Are you going to allow the fearmongers to create so much mistrust amongst our coalition that it falls apart before we reach the finish line? Seriously???
If so, then perhaps this coalition was never very strong to begin with.
But frankly, I am not ready to give up. We only have a few more weeks of this shit and it's over. It may already be "over" per the numbers, but in mid-June, it's over for really reals. I didn't spend a month busting my ass for 80+ hours per week at home/school/Obama offices in Texas to see this all go to pot over some bullshit smears and lies. I didn't shout myself hoarse at rallies, lose my voice canvassing and phonebanking, and put my faith in this coalition only to see it crumble because of some stupid wedge issue (and mark my words, religion is a wedge issue) that has no bearing on whether we can end this war, pay for an education, have access to affordable health care, or buy food and gas.
Those of you who continue to act like Chicken Littles are letting the coalition down, period. Realise that they are using you - playing on your ignorance and emotions - to destroy this campaign and wedge us apart. Once you realise that, you should be able to brush that dirt off your shoulder and MOVE ON. So stop your whining, SYFPH, and get back to work.
update: One more thing, just to be clear. I am in no way saying "ignore this issue". Nah, ignoring things lost Kerry the election. Lesson learned. I'm saying that we deal with it, but don't kill each other while we do so, and don't let all the other issues fall by the wayside because we are distracted by a wedge issue. Thanks for reading.